Health and Rehabilitation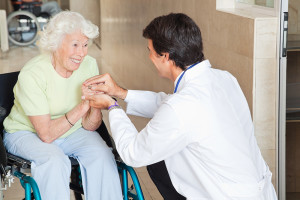 Depending on what you need during your stay, we will create the right plan for you. This may include recovery from an injury, surgery, or continuing of care. Your plan will include the directions of your physicians, input from your family and our own assessment.
Are you looking to recover and go home?
Do you need continuing skilled nursing in a caring environment?
Does your physician have a plan we need to incorporate?
What benchmarks do you need to meet for the next step?
These are all questions we will go over to make sure we are meeting your health service needs. Anything can be adjusted along the way. Remember, this is a personalized and customized approach to improve your quality of life.
Here are some of our special areas of care:
Rehabilitation – Bring back your body's physical functionality after trauma.
Skilled Nursing Care – To carefully treat and heal.
Wound Care Services – Continued care for comfort and quality of life.