Personalized Skilled Nursing Care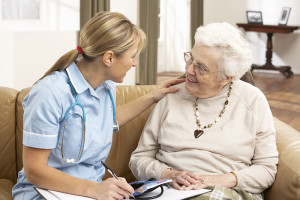 The search for the right skilled nursing facility can be difficult. We know you are looking for one that has services for cognitive and medical needs. Also, you want a home-like environment that provides comfort during recovery or for an extended stay.
At North Beach Rehabilitation Center, we have designed our facility to meet all your needs including, but not limited to the following:
Full Rehabilitation Center
Advance Care Unit (ACU)
Beautifully Designed Rooms
Relaxing Exterior and Rest Areas
Extensive Activities
Certified Care Staff
Full On-Site Nursing Staff
Advanced Care Unit
We know there can be emergencies at any moment, and we are prepared to give our patients the care they need when they need it. The Advanced Care Unit (ACU) operates under the direction of a medical panel including:
On-Site Physician Specialists
Doctor of Internal Medicine
Full-Time Nurse Practitioner
Consulting Pulmonologist
Consulting Cardiologist
Healing and Relaxing Environment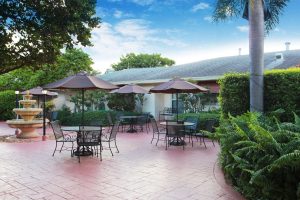 Beautiful surroundings are a part of your healing process. Relax and enjoy our tropical atmosphere with water features and lush foliage.
Enclosed Courtyard for Residents and Family to Visit and Relax
Views from Rooms and Sitting Areas
Welcoming and Rewarding Dining
Social Activities