Communication from the Team at North Beach Rehabilitation Center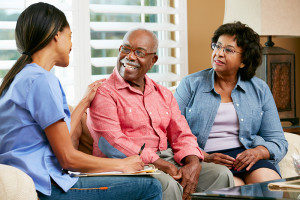 Things can change day-to-day with patients. Sometimes things get better and unfortunately, sometimes they get worse. We know families want to know as soon as they can about any changes in their loved one's condition. We want you to feel free to call us for a status update whenever you want.
Support Services from Knowledgeable Staff
We know this can be a confusing period. Many times we see patients that have more than one medical issue or have gone through a series of medical issues. Everyone wants the best for their loved one, so let us help you with the information you need to make the best decision for yourself, your loved one, and your family. We can go over your loved one's current status and what might happen in the future.
Continuing Support Services
One benefit of working with a rehabilitation center is that we have many different resources for when you need to take the next step, whatever it is. We have dealt with many of the issues families have had when it comes to home care. Let us know what you need, and we will do our best to help accommodate.
Continuing Care
Social Services
Personal Counseling
Discharge Planning
Equipment Delivery Planning
Medical Nutritional Therapy